This Chocolate Covered Strawberry Cocktail recipe post was made in partnership with Lulus. Recipe and ideas are my own.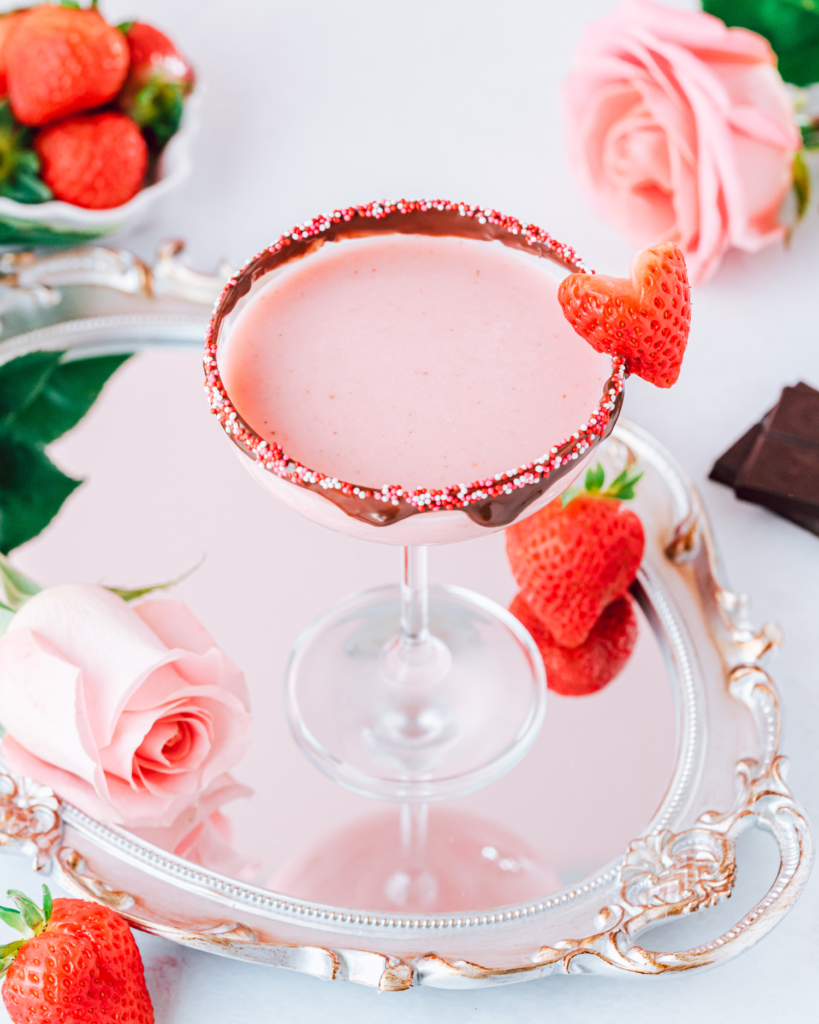 My husband and I are keeping it low-key this year for Valentine's Day. Which is perfect because that's typically what I like to do anyway, and even though it's so tempting to book a reservation at one of our favorite local restaurants, we're looking forward to cooking together and sipping on a new cocktail!
If you're unsure what to do this holiday, here are some fun date-night ideas that you can enjoy from the comfort of your home!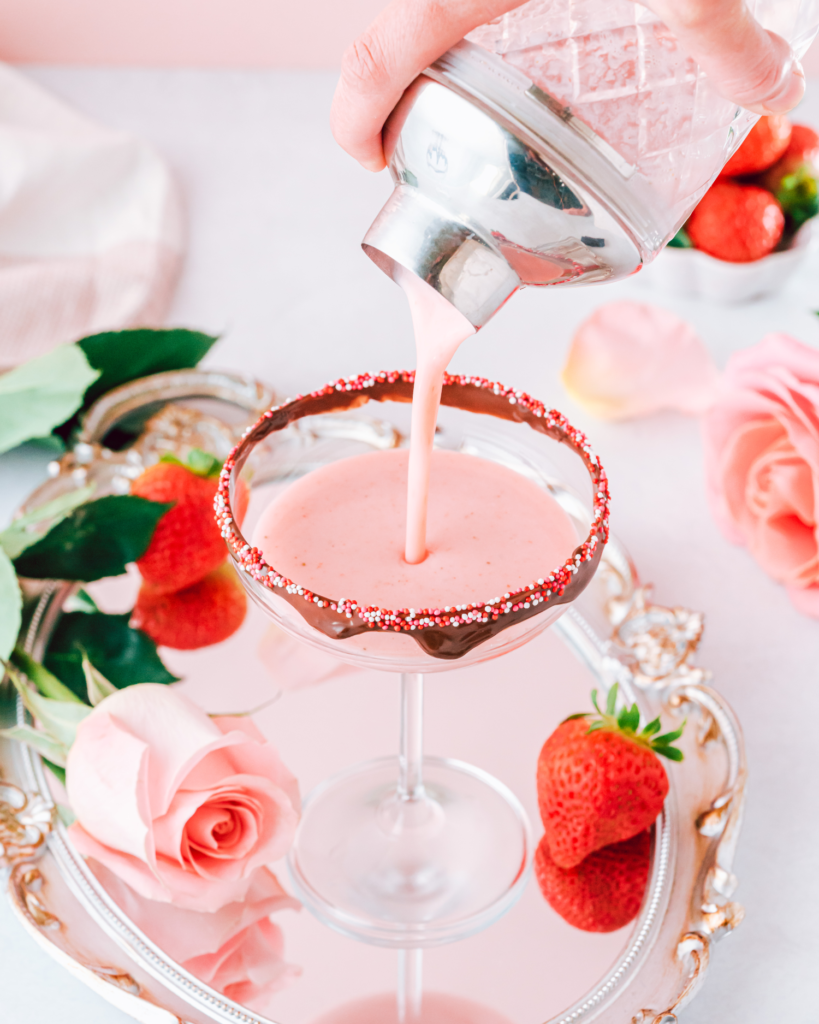 One thing is for sure this holiday, I'm celebrating with lots of delicious food and my favorite Valentine's Day mixed drink, the Chocolate Covered Strawberry Cocktail! Blended with a sweet strawberry puree, vodka, and creamy chocolate liqueur, this recipe has all the elements of a perfect cocktail that you'll definitely want to share with a special someone.
And one of the best parts about it, is the chocolate magic shell and sprinkles rim! It's fun yet delicious and may or may not pack a love spell!
Show your loved ones just how much they mean to you this year by making them the Chocolate Covered Strawberry Cocktail and if you're still craving some romantic cocktails try the Hibiscus Pomegranate Sour or the Roses & Raspberry Spritzer.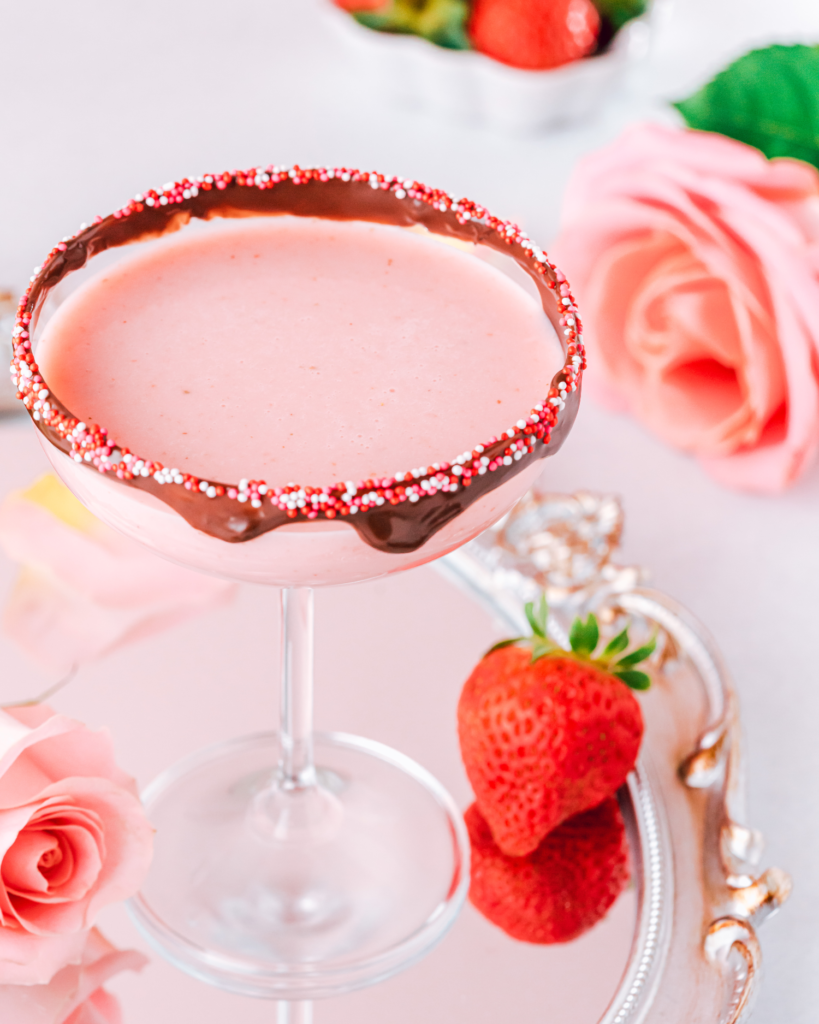 Head over to Lulus blog post where we share the details on how to make this delicious cocktail and browse around their blog for some more Valentine's Day and Galentine's Day inspiration! 

And if you aren't already, definitely follow me on Instagram and Facebook, to make sure you never miss a recipe, get tons of behind the scenes pics of everything I'm shaking up, shooting, and enjoying!