The Garden Limoncello Spritz is a simple summer sipper made with limoncello, prosecco, mint and cucumber! It's the perfect addition to your next garden picnic.
In collaboration with IL Tramonto!
Limoncello is one of those classic beverages that always reminds me of some of my favorite memories from Italy. This Italian lemon liqueur is predominantly produced in Southern Italy and is made from the zest of lemons. Typically, Limoncello can be served by itself and chilled as an apéritif or digestif. This means it's best enjoyed before or after a meal for digestion. But, this liqueur is AMAZING in cocktails as well! And it's the perfect addition to the Garden Limoncello Spritz!
How to Make the Garden Limoncello Spritz
For this recipe, all you have to do is add some fresh cucumber and mint to a cocktail glass. Then mix in the best ingredient, IL Tramonto 's Limoncello and use a muddler or bar spoon to gently muddle the mint and cucumber together with the Limoncello. This will help release all the flavor notes from each ingredient. Finally, add ice, prosecco, and a splash of sparkling water to the glass and stir. This will give your spritz the most effervescent finish. Lastly, don't forget to garnish with mint and lemon for the final touch!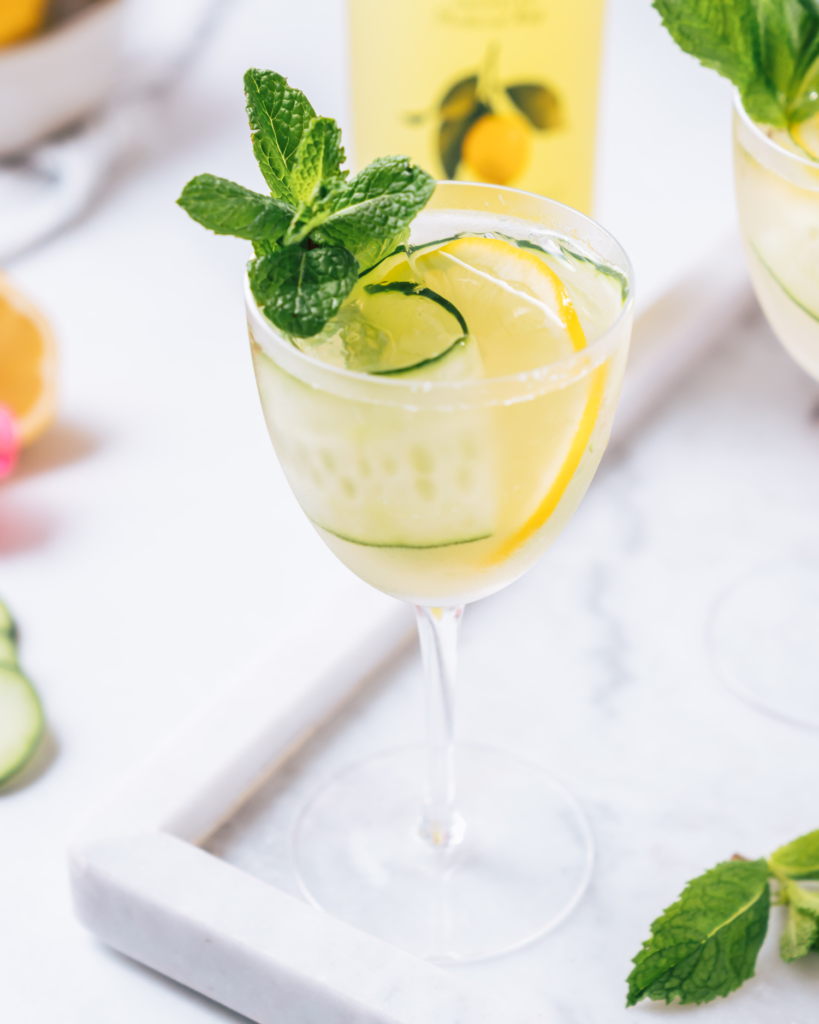 Different Ways to Use Limoncello
I love that there are so many different ways to use Limoncello too because of it's beautiful citrus aromas and lightly sweetened finish. It could even be added to cake batter and baked to create the most amazingly moist Limoncello Lemon Cake. Or use it in a Lemon Tiramisu for a twist on a classic recipe. I even like to splash a little into a cup of green tea for a burst of citrus goodness. The possibilities are endless with IL Tramonto 's Limoncello. But, I'm most excited to add it to the Garden Limoncello Spritz alllll summer long for my new favorite spritz this season! 
IL Tramonto makes some seriously delicious Limoncello! This Italian produced spirit brand offers unmatched premium flavor and the brand's name even translates to "sunshine," as if it wasn't already refreshing enough! Their Limoncello is light and boasts the freshest citrus flavors with a lightly sweetened finish. Plus, IL Tramonot's Limoncello is gluten-free with a lower ABV of 30%. 
IL Tramonto features their own recipes with their Limoncello too! Like the Limoncello & Cranberry Cocktail, Gin Collins, or a Limoncello Spritzer! Scroll through to find your preference here! Or head to IL Tramonto's Instagram where they showcase an array of ideas with their Limoncello as well!
Interested in more cocktail recipes with Lemon? Try the Raspberry Rose Lemon Drop or the White Wine Lemonade Slushie! For a summer of sipping on some refreshing cocktails!

And if you aren't already, definitely follow me on Instagram and Facebook, to make sure you never miss a recipe, get tons of behind the scenes pics of everything I'm shaking up, shooting, and enjoying!
---
Garden Limoncello Spritz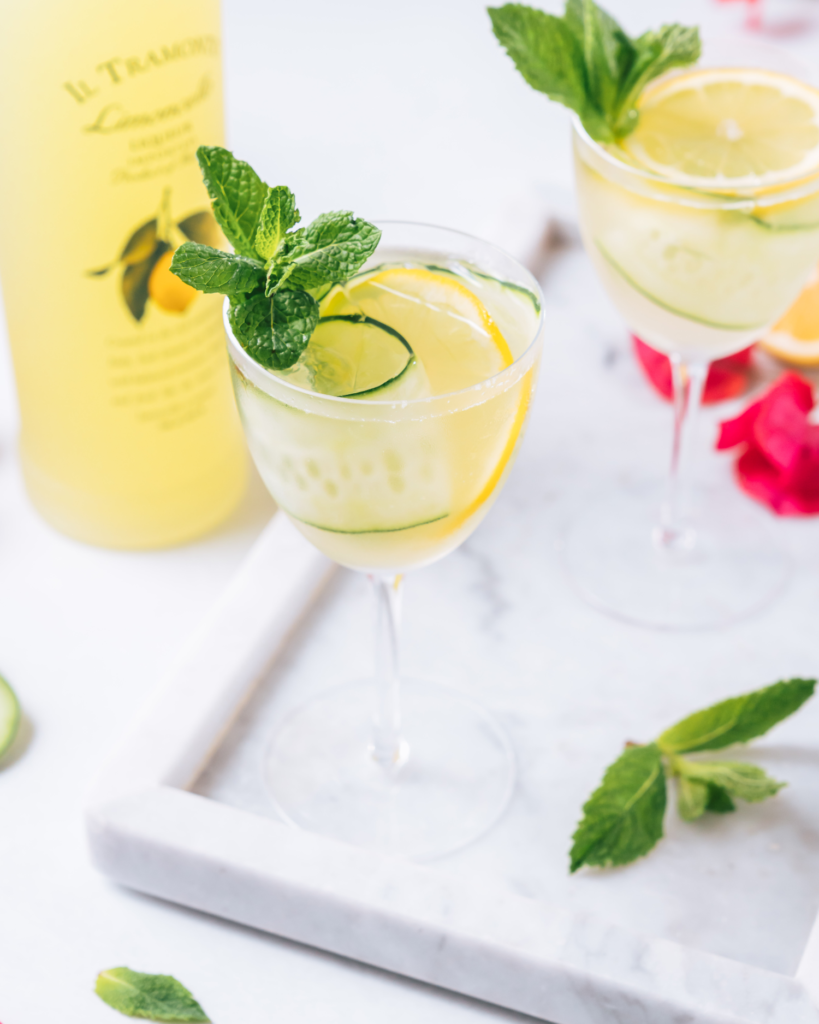 Print
Garden Limoncello Spritz
Cocktail glass

Bar spoon or Muddler
1

slice

cucumber

3

sprigs

mint, plus more for garnish

1

oz

IL Tramonto Limoncello

2

oz

Prosecco

Splash sparkling water

Garnish with a lemon slice
Add cucumber and mint (slapped) to a cocktail glass.

Add IL Tramonto Limoncello and use a spoon to gently muddle the mint and cucumber.

Add ice, prosecco and a splash of sparkling water to the glass and stir.

Garnish with mint and lemon.